So it was just a couple days ago when I first got the idea to put one of my poems on video... I chose "What's Inside?" as my first. I don't know, maybe it's my admiration for his acting ability but I cast Bruce for the lead in my video... and since Bruce is in it I wanted to share it with you. Hope you like it!
What's Inside?
It was late last night... I followed you home like a spy
You couldn't see me because I was dressed like a fly
You let yourself in, and quietly lit a candle
In the shadow, opened your safe, pulling on its handle
I watched as you fell heartbroken to the ground
Eyes filled with tears your soul echoed a sad sound
So much sorrow I saw in your spirit just then
I began to cry, too... remembering when
Then closing your safe you wiped your sad eyes
Got in bed with your wife quietly hiding your sighs
But I needed to know what had hurt you so bad
What was locked there inside that had made you so sad?
So I broke open your safe... only to see
One single item, an old picture of me.

~GG~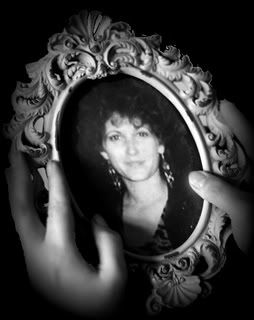 The story doesn't end there... not at all! I then began work on my second poem, one that I had written about 13 years ago... I just couldn't find the right video to reflect the heart of it when suddenly I remembered that I hadn't asked the spirit for guidance... so quickly I prayed for the video answer to my quest! Well it was that very day I received the gift of amazingly brilliant footage from none other than my favorite actor himself!! Well I got right to work and within just a day I was able to complete my second video poem once again, starring, Bruce Springsteen!!
Be Still My Soul
Be still my soul as I hide my love inside
Don't beat my heart, don't show the tears I've cried
Spirits again hurled into this world of pain
To live without you would be living life in vain
How will you know that I'm the one you've lost
You vowed to find me no matter what the cost
My blood it burns for I know that you are near
But heat can be confusing and that is what I fear
Oh let the coolness of my scent calm the raging fire
Let my spirit guide you into your heart's desire
Embrace the love we knew in lives we've lived before
Be still my soul, let him search for me once more
~Gina Giambone~
Oh, and just in case you haven't seen the original by Bruce & Thom Zimney